Throughout COP27, the GCSE team and our partners shared updates through The Daily Dispatch and our social media accounts. Below you'll find each edition of The Daily Dispatch from our team which highlight members of our delegation, events at COP27, and outcomes from the 
Edition No. 1: November 7, 2022
Greetings,
The Global Council for Science and the Environment (GCSE) is pleased to welcome you to our first edition of the GCSE Daily Dispatch from COP27 in Sharm el Sheikh, Egypt. Through November 18, follow the GCSE Delegation of scientists and decision-makers who will share their daily experiences at COP27 as they promote evidence-informed climate decision-making with specific emphasis on the impacts of local action and ways to accelerate global shifts towards a climate positive future. 
With the Conference already underway, GCSE introduces our first delegate to arrive in Sharm el Sheikh, Egypt. Hundreds of world leaders have arrived over the weekend, with more than 30,000 attendees expected in the coming weeks.
News from COP27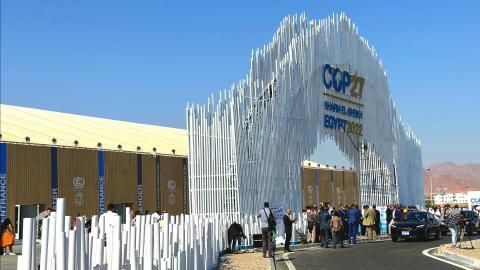 November 7 marks the start of the World Leaders Summit (WLS) – a two-day plenary formally opening COP27. The Summit involves an opening ceremony, formal adoption of the COP27 Agenda, and the reading of short national statements from leaders and delegates of participating nations. 
Of special note, leaders of the WLS agreed to add loss and damage to the COP27 agenda. Nations that are most vulnerable to – and typically least responsible for – climate change expect greater loss and damage from climate change impacts. Conversations surrounding loss and damage at COP27 will cover essential questions about preventing, preparing for, and adapting to loss and damage, as well as global mechanisms to fund those efforts. 
A First Glance from Sharm
GCSE's Applied Solutions Blue Zone Pavilion is co-hosted by our partners in Sonoma County, California, USA. Leo Chyi, District Director to Supervisor Lynda Hopkins, Sonoma County, was the first of the GCSE delegation to arrive in Sharm el Sheikh. 
GCSE checked in with Leo this weekend for an inside look on the start of this momentous occasion, and to learn what he expects to come out of COP27.
What brings you to COP27?
"I'm here at COP27 because I believe that now more than ever, every piece of momentum matters. There is still time to make progress against the worst impacts of climate change, and people are more aware everywhere, partly from their own experiences and observations."
How do you expect COP27 to compare with COP26? What do you hope to gain from this experience?
"Last year at COP26, I found that seeing the number of people working to tackle this climate crisis, with passion, new ideas, and radically different approaches, was a great counterpoint to the constant overwhelm of the problem itself, offering some concrete hope and inspiration. And this year I need that again, more than ever. 
I have been thrilled to work on our pavilion, and it's been a great conversation starter with visitors from everywhere, interested in everything from local resilience to scientific research. I see this as part of a multiyear strategy to get our important work on the public radar….
I look forward to more urgency this COP, and more accountability. Let's see what we can do about getting countries to honor commitments previously made and hope for pushing the line further forward."
Leo joins thousands of other delegates orienting themselves to the COP27 event space. In addition to the pressing discussions on climate, attendees have bonded over the shared experience and challenges of attending a truly global event – from transportation logistics to establishing secure WiFi connection, every aspect of the COP27 is "a test in patience in flexibility." 
We look forward to hearing these stories and more from our delegates in Egypt. Learn more about Leo and other members of the GCSE Delegation here.
Views from the Ground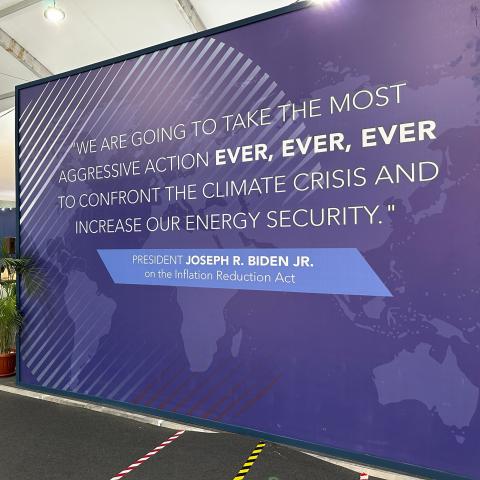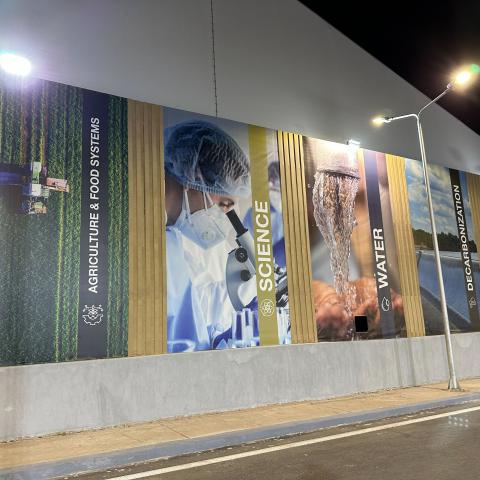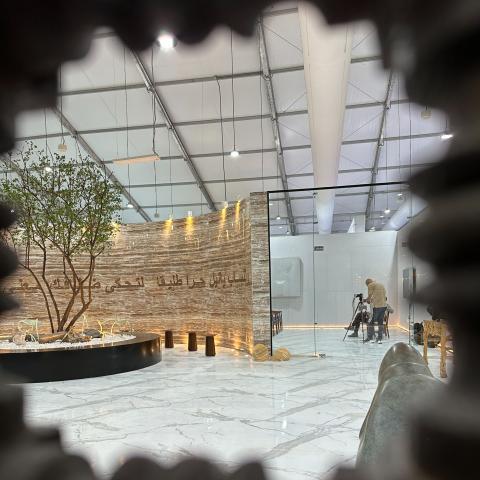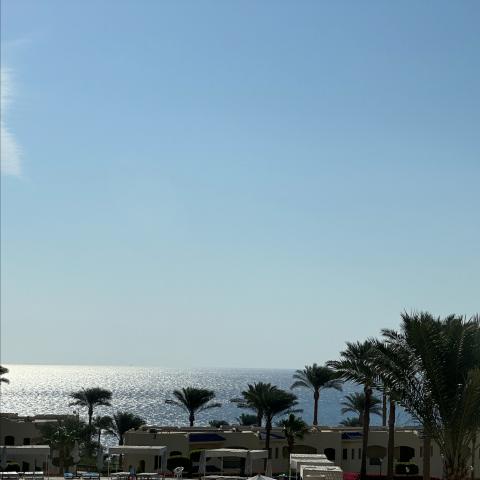 Image credit: Leo Chyi.