"Storytelling helps science become more human."
A young biology student told us this while on a storytelling expedition deep in the Brazilian rainforest, surrounded by everything but humanity.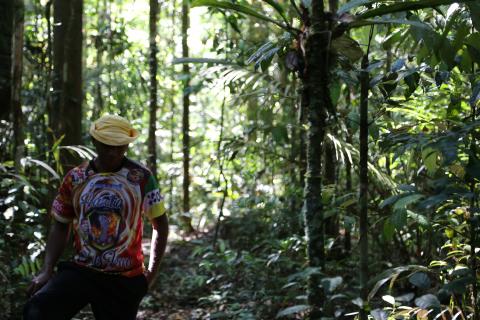 His statement reinforces the importance of not just science communication, but understanding.
Humans love stories. We always have. Stories unite us and create a shared sense of our world. They take us to places we've never been, and give explanation to a life and universe we seek to understand. They impart information, introduce characters, reveal cause and conflict, and imprint memory.
Incredibly, we have the power today to reach more people than at any time in human history. What an opportunity to use storytelling for good.
Stories With Impact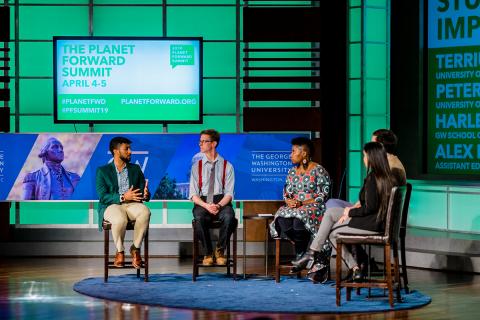 At our recent Planet Forward Summit at The George Washington University we brought together experts and more than 250 students from 40 colleges and universities around the world to to learn, share, network, and commit to telling stories with impact that can move the planet forward.
We hosted keynotes, panels, and workshops aplenty. But what gave the stories and the lessons their true depth was the diversity and range of voices we engaged. Speakers and participants came from across the country and across disciplines, from different backgrounds and perspectives. Joining the students were leaders from business, media, and government, including scientists, filmmakers, advocates, and academics.
We heard amazing stories from inspiring people.
Tom Szaky, the fearless leader of TerraCycle, is on a mission to outsmart waste by rethinking the way we recycle and consume goods. Most importantly, Szaky leverages story and media to highlight how we consume, how much we waste, and how the problem has gotten out of control. His story not only elevates his mission, but seeks to drive drastic change in consumer packaging and attitudes.
"People want purpose, especially in a news cycle that is so ridiculously negative," Szaky said.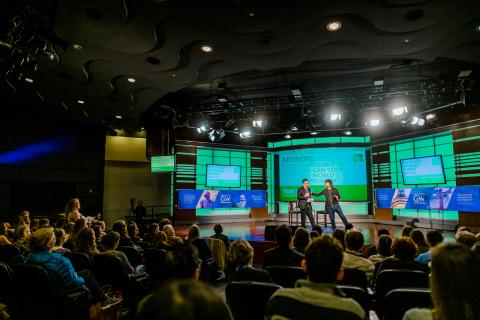 "Think about how to talk about what's good because it's overwhelmingly bad, and if you're swimming in an overwhelmingly bad narrative, then you are paralyzed, and you don't do anything."
"We need to empower this positivity and inspiration and show that there is a way to solve it because there is," Szaky said.  
National Geographic Society's Senior Vice President of Storytelling, Kaitlin Yarnall, took us inside its most influential publication to share how they connect science and story.
"We don't just make documentaries to save things and put them out there and hope it's going to work," Yarnall said. "We think about who is the audience that we are trying to reach. Then we produce the scientific analysis, the economic analysis we need, and then we produce a piece of media that speaks to that (audience)."  
When the Okavango watershed was threatened by development in Botswana, Yarnall's team developed a feature documentary, "Into the Okavango," which premiered at Tribeca Film Festival. While singularly targeting the Angolan government, the international pressure built surrounding their successful documentary resulted in a signed agreement to protect this vast and vital river delta.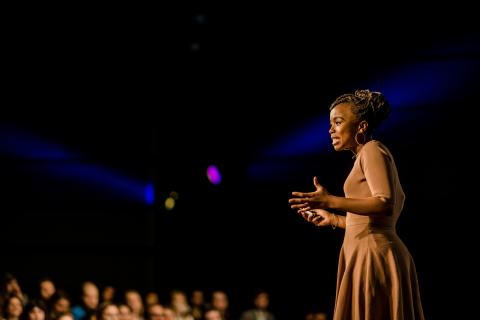 Zinhle Essamuah, host and producer at NowThis media, encouraged us to find and explore new audiences, to immerse ourselves in the unfamiliar—a frame of reference that should be the starting point for scientists and storytellers alike.
Being a good storyteller requires you to sit and listen—even if the perspective you are hearing is vastly different from what is familiar to you, Essamuah said.
"You have to be okay being uncomfortable," she said. "If you are going to spaces and everyone looks like you and thinks like you, it's going to make it harder to tell good stories."
Nutritionist, storyteller, and advocate Marco Borges, nutritionist to Beyoncé and Jay-Z, embeds storytelling and communication into every part of his work, including his celebrity reach on social media. His desired impact is to engage the public on the health and planetary benefits of a plant-based diet.
Endorsed by many including celebrity clients, Borges's latest book, "The Greenprint," focuses on the process for converting to a plant-based diet in 22 days. With help from Beyoncé and Jay-Z, Borges initiated a contest through Greenprint that that resulted in more than 200 million people pledging to eat more plant-based meals. Borges said that with those pledges, participants could save more than 61 billion kilograms of carbon emissions and more than 874 billion gallons of water. The impact is concrete, measurable, and inspiring. While the pledges were motivated by the contest prize—lifetime tickets to Beyonce and Jay-Z concerts—it is the story of the contest itself, and the stories that likely will come from those who pledged, that will sustain the impact and scale of Greenprint in such a short period.
The whole point here is that if we are going to be honest about the daunting challenges before us, if we are going learn from evidence-based thinking and promote the science that can move policy and drive progress, we must know what impact we're trying to have and then reach out to new audiences in new ways. We must dedicate ourselves to inform and inspire.
Partnering with NCSE in 2020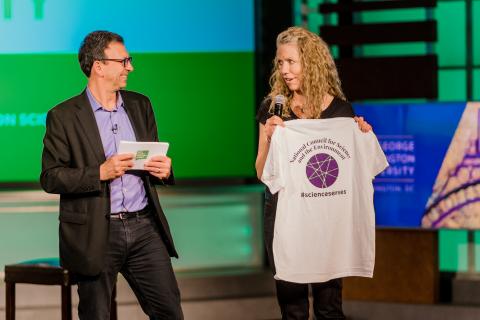 At our Summit, the National Council for Science and the Environment (NCSE) Executive Director Michelle Wyman made a special announcement. More than 30 of our Planet Forward student-produced stories will be featured at the NCSE 2020 Annual Conference in Washington, D.C., their voices and their stories prominently on display at an interactive storytelling Planet Forward pop-up.
"We can actually show scientists the power of story and the creativity that you're able to see through your lenses," Wyman said.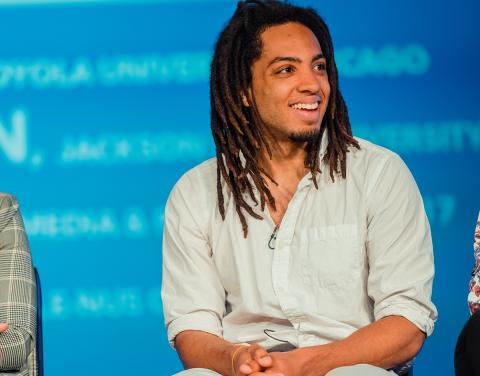 These young leaders also will have the chance to join the on-stage program, as we did at the NCSE 2019 Annual Conference when our wise-beyond-his-years biology student and Planet Forward alumnus Harrison Watson from Jackson State University spoke.
"We work to inform the scientific basis of environmental decision-making. Which sounds really simple, but without story, we couldn't get it done," Wyman said.
We Can Do This
In 2019 and beyond, we all need to be better and more compelling storytellers. Communicating science—under assault every day in our bitterly polarized political environment—is more urgent than ever.
But we have an advantage: we know the impact we must have. And we have a powerful ally: a generation that embraces science and technology, committed storytellers who can reach farther, faster than any generation that has ever lived.  
They are our inspiration and our heroes, taking science and sustainability to new audiences in new ways, through new voices.
We want to collaborate with you. Drop us a line: editor@planetforward.org