Drawdown: "The point in the future when levels of greenhouse gases in the atmosphere stop climbing and then begin to steadily decline, ultimately reducing global warming." Over the past five years the Project Drawdown organization has assembled an international team of researchers to quantify a portfolio of 80 existing climate solutions that together could achieve this goal. It will not come as a surprise that energy efficiency and renewable energy are prominent among the solution set for reversing climate change, but there are also very important roles for agriculture and grasslands, forests, oceans, and other ecosystems…as well the human systems that influence government, industry, and individual decisions. Implementation of this portfolio of climate solutions would have many corollary benefits for both people and the environment, and thus provides a compelling case for the policies, financing, and infrastructure required. This article is an invitation for you and your institution to become part of a worldwide community of scholars and educators focused on positive, empowering climate solutions.
The Drawdown analytical framework generates estimates of global climate impacts, financial requirements, and other costs and benefits along implementation trajectories over the next 30 years. The analysis of each solution is based on peer-reviewed scientific literature and is nested within a system of sector and global models that track interactions and assure consistency in the quantification of emissions savings, costs, and benefits. These models have been developed collaboratively by six cohorts totaling over 100 scholars, led by Drawdown's vice president and research director Chad Frischmann who has been with Project Drawdown since its founding.
The results of the analysis are summarized in both online and print formats that both inform and inspire. The book format, "Drawdown: The Most Comprehensive Plan Ever Proposed to Reverse Global Warming," was the 2017 New York Times bestseller in the environmental category. The book's editor, Paul Hawken, was awarded the National Council for Science and the Environment (NCSE)'s Lifetime Achievement Award at the NCSE 2019 Annual Conference in January. Many NCSE Member Institutions also know Project Drawdown's Executive Director Jon Foley, a world-renowned environmental scientist who previously led interdisciplinary science organizations at the University of Wisconsin and University of Minnesota, and most recently was Executive Director of the California Academy of Sciences. Dr. Foley and the entire Drawdown team are committed to helping citizens and communities, businesses, and governments around the world make better decisions about how they can contribute to solving the climate challenge.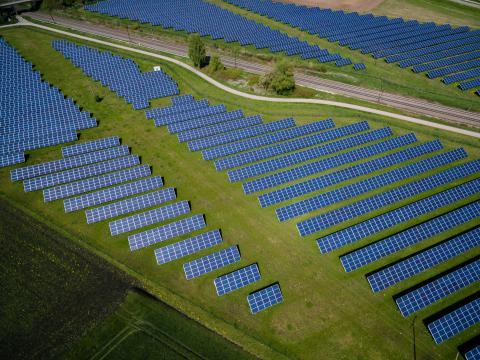 I can speak from personal experience that Drawdown's positive, solutions-oriented approach is extremely powerful and effective. This summer I am mentoring six undergraduate Drawdown Scholars from four colleges and universities for a research experience on anaerobic digestion and renewable natural gas. Most of the students were already aware of Drawdown when they signed up for the summer program; several had learned about it in an environmental studies or sustainability course and a few had actually been carrying the book around in their backpacks for months. In less than two months they are assessing the potential to transform agriculture systems and urban waste management to generate a "negative carbon" energy resource for the city of Pittsburgh and the state of Pennsylvania. These students are brilliant, committed, passionate, and hard working; they are exactly the kinds of students you want to have in your class and working with you on research. More important, they are our future, and we need to help them make that future the best it can possibly be. Drawdown can be a great way to make that happen.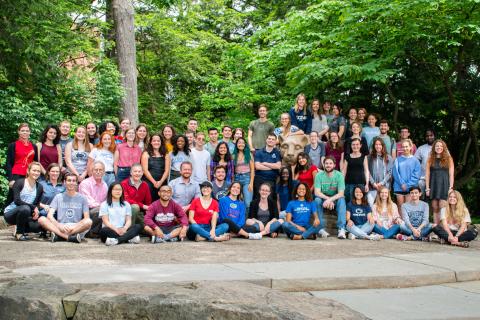 Several million people have already learned about Drawdown, with its positive messages of hope and opportunity. Initial excitement about the Drawdown approach is now deepening and expanding, inspiring communities of researchers and educators to form organizations such as Drawdown Europe and Drawdown Georgia to develop local datasets and analysis as well as learning opportunities. NCSE is also working on a Drawdown curriculum initiative, with two NCSE Drawdown Education Fellows, Ariane Mohr-Felsen and David Proffitt, developing curriculum templates, planning a website, and getting ready to gather material from faculty using Drawdown in their courses. This fall Drawdown's first international science conference, "Research to Action: The Science of Drawdown," will be held in State College, Pennsylvania, September 16–18. At that conference, NCSE will be helping Project Drawdown and over 50 colleges and universities organize the Drawdown USA Research Association. Details are available at https://drawdown.psu.edu/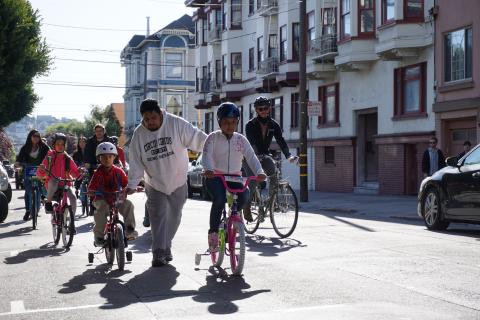 I want to personally encourage you to come to the conference, learn more about Project Drawdown, share your own expertise, and help us organize the Drawdown USA Research Association. As a longtime member of NCSE, I am confident you will find this conference to be a breath of fresh air. Too often news about our environment is dire, depressing, and even overwhelming…for us and especially for our students. The power of making a positive impact is contagious and empowering, and is important to both experience and to share. I hope you will engage with NCSE and Project Drawdown, come to the conference this September, and do whatever else you can to help NCSE—and your students—create the world that we all want to live in!