The Centre for Climate Change and Development at Alex Ekwueme Federal University Ndufu-Alike, Ebonyi State, Nigeria is edging towards becoming a world-class think tank and leading centre of research, innovative learning, and policy guidance on climate change, environmental sustainability, and green development in Nigeria and Africa as a whole. The centre cultivates local knowledge on climate change, builds capacities, and raises the quality of Nigerian think tank research to international standards. It facilitates genuine and solid relationships among international and African academic, government, NGO, and private sector entities, generating a better understanding of the complex challenges and opportunities related to addressing poverty and inequality in Africa through the lens of the green economy.
The Centre for Climate Change and Development has an interdisciplinary approach with emphasis on four focal areas: (i) Climate Policy and Justice, (ii) The Green Economy and Sustainable Development, (iii) Climate Adaptation and Resilience, and (iv) Climate Information Services. The Centre brings together an extensive network of collaborators and provides a unique interface between science, management, humanities, and technology that is vital for cutting-edge research in these areas.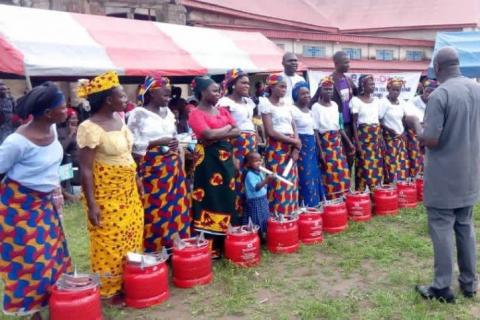 The sustainability efforts of the Centre include:
Did you know?
Nigeria's first 2.8MW solar hybrid plant was commissioned at Alex Ekwueme Federal University as part of the Energising Education Programme (EEP), an initiative of the Federal Government of Nigeria in collaboration with the Rural Electrification Agency and the National Universities Commission.