Maricopa County Community College District (MCCCD) has been on the forefront of sustainability action since 2006. It was the first community college district in Arizona to hire full-time staff for its sustainable operations. Since 2008, the MCCCD Governing Board committed to the Sustainability Resolution and adopted the "Triple Bottom Line" to address sustainability through environmental responsibility, social equity, and economic measures.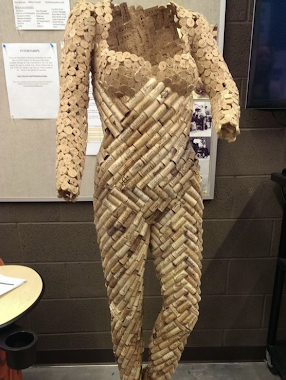 Maricopa has converted all of the exterior lighting across its ten colleges to LED lighting and is in the process of converting all interior lighting to LED by the end of 2021. Through this effort, lighting costs will be reduced by 50%.

Water conservation is one of the most important projects for the MCCCD community in Arizona. Their water conservation program includes xeriscaping, installation of low-flow fixtures, and connecting to the local water canals, which will save 40 million gallons of water annually.

With over 40 electric vehicle charging stations across all colleges and

50% reduced fare bus and light-rail passes for full-time students and employees

, MCCCD is ready for the future travel needs of its students and employees.

The MCCCD annual E.A.R.T.H. Forward event, which focuses on Education, Adaptation, Resiliency, Technology and Humanity, provides a platform for students to showcase their talent and innovations. The 2021 event took place virtually with more than 200 participants. 

Arizona is one of the sunniest states in the US, and DCCCD is always working with its local utilities to expand solar installations across their colleges. Currently four of their ten colleges have solar installed, producing up to 60% of the needed daily energy for each location.

Each college has established a Food Bank to better support the daily needs for students. The Office of Sustainability is supporting these efforts through grants wherever possible, including a

$5000 grant for South Mountain Community College

. 

All ten of the DCCCD colleges offer a

variety of classes on sustainability

. They offer a number of degree and certificate programs related to sustainability and the environment. Their sustainability course catalogue is constantly growing, and they partner with local universities to ensure a smooth transition for students to their future academic endeavors.
 
Did you know?
Maricopa's own Dr. Sian Proctor, geology faculty at South Mountain Community College, is giving lectures on how to make space flight more sustainable and will be travelling to space herself with Space X in September 2021.