The Yale School of the Environment (YSE) is helping to lead the world toward a sustainable future with cutting-edge research, teaching, and public engagement on society's evolving and urgent environmental challenges. YSE strives to break new ground in a wide array of areas, including biodiversity, climate change, energy, environmental justice, industrial ecology and green chemistry, urban systems, and wildlife ecology.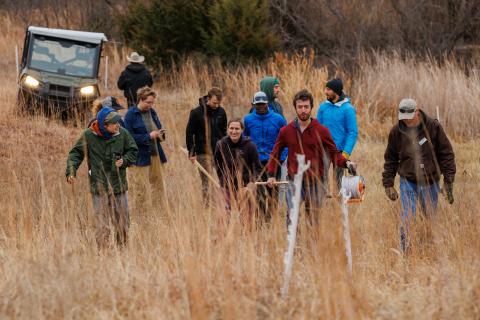 Located on Science Hill on Yale University's campus in New Haven, Connecticut, YSE offers four master's programs, a doctoral program, and 14 combined and joint degree programs in collaboration with departments and schools across Yale, as well as with external partner institutions. Each degree program is designed to foster interdisciplinary collaboration and incorporates diverse perspectives on critical environmental issues. To further promote interdisciplinary collaboration, YSE has created learning communities, such as Business and the Environment and Environmental Policy Analysis, that provide students with expanded education, training, and career opportunities, enabling them to pursue areas of research and professional interest, regardless of degree specialization. In addition, the Forest School at YSE serves as a forest-centric educational and research hub, bringing together cross-disciplinary research in science and practice to find solutions to the challenges that threaten the world's forests.
YSE also has 20 affiliated centers and programs that fuel innovative research, sponsor student internships, and host conferences and events that engage citizens and policymakers. Their foci are wide-ranging — from the Yale Program on Climate Change Communication (YPCCC), known for its novel scientific studies on public opinion and behavior on climate change; to the Center for Green Chemistry & Green Engineering at Yale, committed to providing practical solutions to sustainability challenges; to the Environmental Leadership & Training Initiative (ELTI), a unique program that has trained over 8,000 participants in tropical forest restoration globally.
There are currently more than 5,500 YSE alumni working around the world to protect and restore our environment. They are negotiating international climate agreements on behalf of vulnerable small islands and low-lying coastal developing states, launching groundbreaking conservation efforts for threatened species such as snow leopards and the Golden Mahseer, and building the world's first commercial, land-based coral farming company for reef restoration, among numerous other high-impact endeavors that are leading us toward a sustainable future. 
Did you know?
The Yale School of the Environment manages the Yale Forests —10,880 acres of forestland in Connecticut, New Hampshire, and Vermont that provide educational, research, and professional opportunities to the Yale community and beyond.
Photo credit: Rob Mattson/Noble Research Institute