NCSE Art Contest: Colors of Science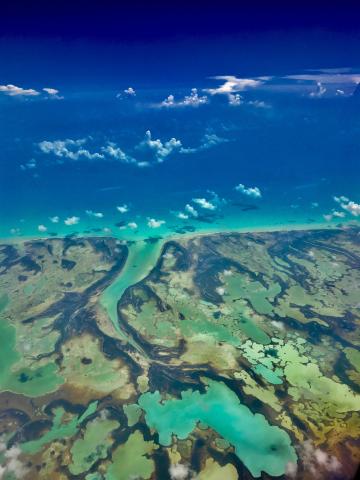 We are witnessing a planet in transformationーfrom extreme drought and rainfall to rising seas and sinking land to the devastating impacts of the COVID-19 pandemic and systemic racism. Sharing science through art offers opportunities for expression and can illuminate new ways to experience and interact with the Earth. Art can help us see science, and its role in environmental decision-making, with fresh eyes and a new perspective, inspiring creativity and forging new paths to solutions for some of our most challenging issues.
NCSE invites artists of all mediums and skill levels to share their most inspired work. Contest participants should submit work that demonstrates their interpretation of how to experience the Earth in a new way through both art and science. Submitted work can reflect elements of the Earth, human-environment interactions, sustainability, ecosystems, environmental impacts, as some examples. This contest is not limited to just photographs; submissions can include any art medium that is able to be digitally captured and submitted. The three judging categories include photography, video, and other (drawings, sculptures, paintings, etc). 
View the winning photo and finalists and read more about the 2019 photography contest.
The winner of each category will receive:
A complimentary registration to and recognition at the NCSE Drawdown 2021 Annual Conference

Recognition on the NCSE website, conference materials, and social media platforms

Attribution with any use of the winning artwork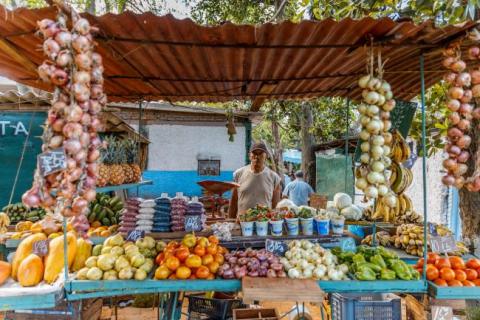 How to Enter
The submission period has now closed. 
Contest Rules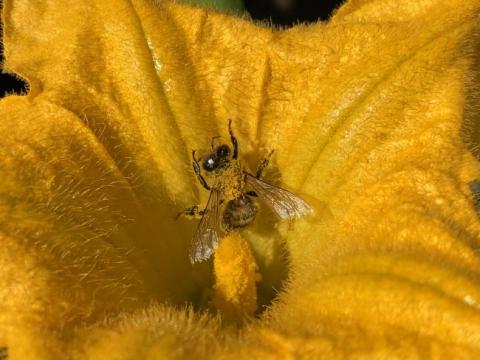 Contestants must be at least 18 years of age or older as of the first day of the contest (July 27, 2020).

Contestants must be the owner of the artwork and have the right to publish it (including permission/model release for anyone identifiably pictured).

Contestants retain the rights to their artwork. However, by submitting it to this contest, they grant NCSE a royalty-free, nonexclusive license in perpetuity to publicly display, distribute, reproduce, and create derivative works of the entries, in whole or in part, in any media now existing or later developed, including but not limited to the NCSE website, NCSE social media, internal and external communications, and at NCSE events and Annual Conferences. Any artwork reproduced will include a credit to the artist including their name, as feasible. NCSE will not be required to pay any additional consideration or seek any additional approval in connection with such uses.

Photos that have been digitally altered beyond standard optimization (cropping, spotting for dust, reasonable adjustments to exposure, color, and contrast, etc.) will be disqualified.

Artwork that is submitted without the required information outlined in the "How to Enter" section will not be considered.

Photos and digital format artwork should be a minimum of 2,000 pixels wide. Digital photographs should be taken at the highest resolution possible.

Photos must be submitted in .jpeg, .jpg, .gif, or .png format.

Videos should be standard youtube format (16:9 aspect ratio) and 1-2 minutes long. No copyrighted work will be accepted. 

Videos must be submitted in .mov or .mp4 format using

https://wetransfer.com

to temporarily compress size.

Please limit the total number of your submissions to 10 entries.

Entries must be submitted by email to

conference@ncseglobal.org

.

NCSE will not accept entries submitted by a mail carrier or after the final submission date, 

Monday, October 5, 2020, at 11:59 p.m. ET.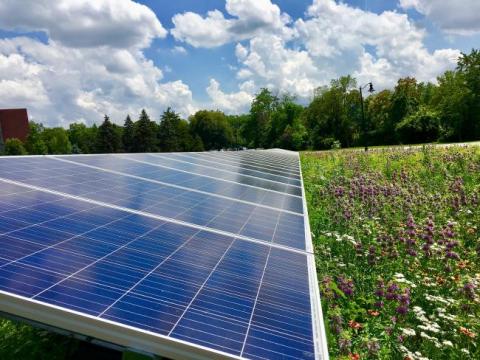 Winner Selection
Entries will be judged based on creativity, quality, originality, responsiveness to the prompt, and overall impact.

Entries will be judged in one of three categories: photography, video, or other (drawings, sculptures, paintings, etc).

NCSE, with input from an interdisciplinary judging panel, will select one contest winner in each category.

The winners will be notified by the contact information provided at the time of entry.

Please do not contact NCSE about the status of entries.

Winners will be privately notified by Friday, November 6, 2020, and publicly announced Friday, November 13, 2020. Winners will also be recognized during the NCSE Drawdown 2021 Conference.