Each year, the NCSE Summer Member Meeting brings together academic leaders from NCSE's four- and two-year Member Institutions to discuss shared challenges and form collaborative, strategic, and responsive solutions. Attendees will hear from leaders, work on NCSE projects, connect on shared concerns, and network informally and through designed programs. The 2019 Summer Member Meeting was hosted by the University of Arkansas.  
Member Meeting Agenda Overview
The agenda was designed to engage attendees through open dialogue, small group work, and hands-on experiences.
Monday, June 24
2:00-5:00 p.m. - Opening and Sessions
5:00-8:00 p.m. - Happy Hour and Dinner
Tuesday, June 25
8:30 a.m.-6:00 p.m. - Sessions and Networking
6:00-7:30 p.m. - Dinner and Optional Field Trip
Wednesday, June 26 
8:30 a.m.-11:30 a.m. - Sessions and Networking
11:45 a.m.-4:00 p.m. - Optional Tour to Crystal Bridges Museum (Additional fee applies. Event end time is flexible.)
Registration Information
The Summer Member Meeting is a member benefit. Each NCSE Member Institution receives two complimentary registrations to the meeting. Additional registrations are $95. To register, you must include your institution's member code. These codes were sent to your institution's representative(s). If you do not have the code necessary to register, please contact NCSE Membership at membership@ncseglobal.org.
Crystal Bridges Museum Optional Tour
Wednesday, June 26, 11:45 a.m. - 4:00 p.m. (see note below regarding end time)
 
The Crystal Bridges Museum, nestled in an 120-acre Ozark woods, is a stunning piece of architecture containing a world-class collection of American art. NCSE Summer Member Meeting attendees may opt-in to a visit of this museum which includes access to the current exhibit, Nature's Nation: American Art and Environment, which illuminates the connection between art and nature. Attendees will start their visit with lunch on their own at the museum restaurant. After lunch, attendees will hear from Dr. Carl A. Smith, CMLI Int. ASLA, Associate Professor at the Department of Landscape Architecture at the University of Arkansas. Following the formal presentation, attendees can explore the museum and the grounds at their own leisure. 
 
About the University of Arkansas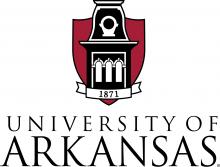 Founded in 1871 as a land-grant institution, the University of Arkansas is the flagship of the University of Arkansas System. The 27,000 students attending the University represent all 50 states and more than 120 countries. The University of Arkansas is one of the nation's top public research universities and classified by the Carnegie Foundation as having "the highest possible level of research," placing the University of Arkansas among the top three percent of colleges and universities nationwide. The U of A has 10 colleges and schools offering more than 210 academic programs including interdisciplinary graduate and undergraduate programs for sustainability and the environment. These include the doctoral program in Environmental Dynamics, the Graduate Certificate in Sustainability and the undergraduate Minor in Sustainability. Taken together, these programs attend to the land-grant mission by preparing students with hard and soft skills to meet the broad challenges of today and to foster a resilient and sustainable future.