Each month, GCSE spotlights one Member organization and the importance of sustainability at the institution and the institution's role in informed environmental decision-making.
---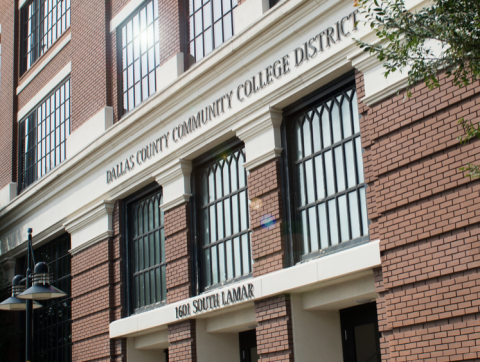 The Dallas County Community College District (DCCCD) has been an NCSE Member for seven years. DCCCD is working to become an environmental leader in their community, continually advocating for the wise use of natural, financial, and human resources through mindful education and action across their seven campuses. DCCCD aims to embed sustainability principles into the curricula of all degrees with the goal for all students to be exposed to the 17 Sustainable Development Goals and Project Drawdown. Students also have the opportunity to complete a voluntary co-curricular program which allows them to graduate with special recognition and distinguishes them in the workforce.
Did You Know? Two of the seven community colleges have earned multiple national first place titles in RecycleMania. RecycleMania is a friendly competition among colleges and universities in the United States managed by the National Wildlife Federation. The national competition provides the campus community with a fun way to reduce waste, reuse items, and recycle materials. The traveling trophy named "Pin Man" is made of an old bowling pin and other recycled materials.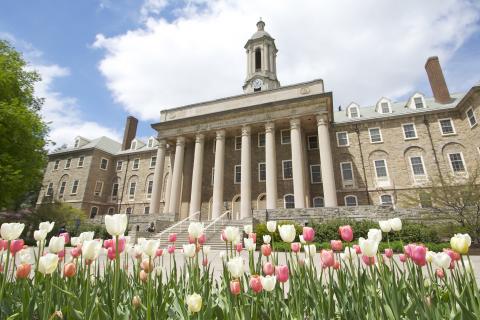 The Pennsylvania State University has been an NCSE Member Institution for 11 years. Penn State views sustainability to be the "simultaneous pursuit of human health and happiness, environmental quality, and economic well-being for current and future generations," and looks to the 17 Sustainable Development Goals of the UN Agenda 2030 as framework to advance efforts that improve the health and prosperity of people and the planet. With 24 campuses located throughout Pennsylvania, plus a world-campus with more than 658,000 alumni worldwide, Penn State is uniquely positioned to incorporate sustainable approaches and solutions to the way we all learn, live, and work. Penn State is a leader in research, and especially transdisciplinary research, an area where there are limitless opportunities for people to work across disciplines in order to co-create knowledge and apply real-world solutions to meet today's global challenges. 
Did You Know? Penn State used its last shovel of coal to power the University in April 2016, and just three years later, signed a Solar Power Purchase Agreement with Lightsource BP that will provide 25% of the university's total purchased electricity over 25 years. The solar arrays that will provide the electricity are currently being installed on 500 acres of leased agricultural land in Franklin County, PA, providing a secure source of revenue to those landowners and providing 250 local jobs to small, rural communities. 

The University of Arkansas has been an NCSE Member Institution for ten years. Through environmental academic programs, campus initiatives, and innovative research, the University of Arkansas is a living laboratory for experiential learning. Students from all disciplines are able to supplement their degree path with the Sustainability Minor or Graduate Certificate. The campus prides itself on being AASHE STARS Gold, Bicycle Friendly University Silver, and Bee Campus USA certified. Interdisciplinary research teams across campus conduct studies to solve complex problems at the interface of food, water, and energy systems. Opportunities to contribute to the science of sustainability exist within every college and nearly every department on campus. 
Did You Know? The University of Arkansas will complete the nation's first large-scale mass timber residence hall this fall. This 708 bed residence hall has cross-laminated timber as its structural core rather than concrete and steel.