The Global Council for Science and the Environment (GCSE) will host a third, virtual roundtable discussion on sustainability education on Thursday September 21, 2023 at 4:00-5:30 pm ET.
This roundtable will center on student and recent graduate expectations of, experiences with, and recommendations for higher education programs in sustainability and/or environmental studies & sciences.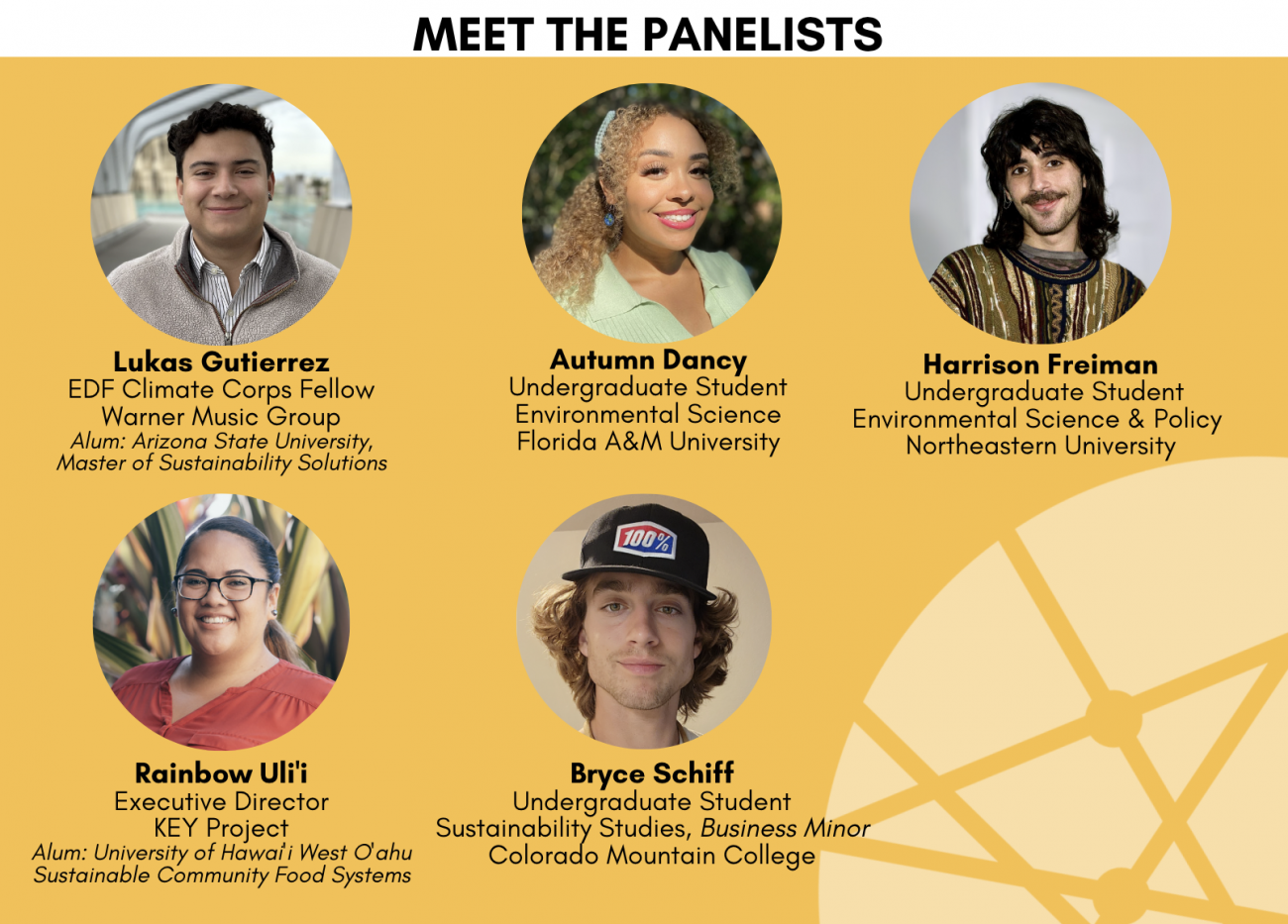 Moderator: Alex Ramey, GCSE Program Manager
This panel discussion is part of a broader initiative at GCSE to develop standards to strengthen sustainability degree programs at colleges and universities using an inclusive approach that engages diverse stakeholders, including faculty, program directors, industry experts, students, and recent alumni. We encourage you to view past roundtable discussions here. Our intent in the roundtable is to highlight students and early career professionals as key stakeholders in the ongoing discussion on sustainability workforce development as both investors in higher education, and as future leaders in a planet challenged by profound sustainability problems. 
Please feel free to distribute this event through your networks: GCSE Student and Recent Grad SE Roundtable Flyer.pdf